About
us
Benjamit Packaging Co., Ltd., one of leading manufacturers for plastic and metal packagings in Thailand, has had producing those by international equipped machines and experienced teamwork with knowledge of long-last packaging production. Such of both factors will help support factory's capability to create world-class products, guaranteed by qualified awards and accountability from company's customers worldwide.
history
Benjamit Metal Printing Co., Ltd was founded in 1982. Throughout 20 year, the company has had accumulated printing experience of tin forming lines and tin cans manufacture to respond buyer's need. Presently, material of tin cans have been made of tin plate in variety of shapes and sizes; i.e. round, square, hexagon, and so on. The product samples with details have been displayed in company's product lists.
The factory has been founded on 4-rai area, Phetkasem Road, which makes convenient to carry goods delivery in Bangkok Metropolitan Region. In 1999, the company increased the production lines of plastic packaging with focus on high technology of thin-wall plastic injection and plastic printing by offset and it became an alternative choice for packaging.
| | |
| --- | --- |
| Product type | Manufacturer of metal tin cans and plastic products |
| Founded year | 1982 |
| Employee quantity | 450-500 persons |
| Registered capital | 130 million Bahts |
| Factory area | 17.5 Rai |
| location | Phutthamonthon Sai 4 Road, Nakornpathom |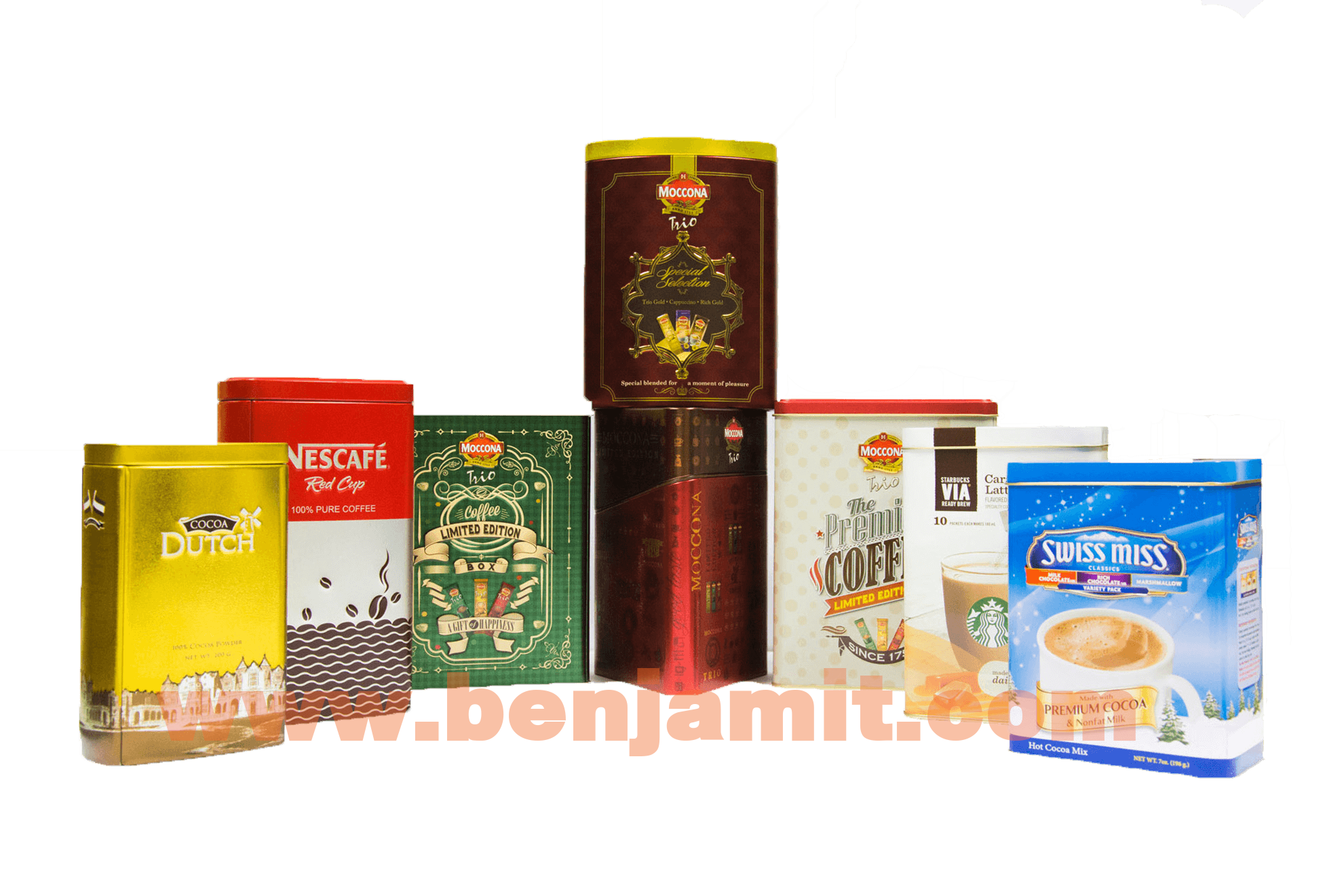 Vision and
Mission
Benjamit Packaging Co., Ltd., has earnestly focused on being a leader of high-quality premium and products for sales promotion for value creation as required by and responded to buyers. Not only to produce quality, clean and safe in complying with international standards, but also product development and production system in equally as world-class.
Our policy is to do fair business in collaboration with partners in giving the development of knowledge, and efficiency to all levels of employees, to offer good proper benefit onto shareholders, to be a good citizen of community and nation.
Premium Packaging is more valuable and quality packaging than other products in the same types including to create more value and better service; such as.
● Injection plastic cups with direct printing to perform more valuable than paper cups and thermoforming disposable single cups
● Cookies Tin Cans with design printing is to make more prices on the packaging or products than paper boxes or plastic bags
● Other Products; for examples, Liquor Tin Cans, Candy Cases, Instant Noodle Cups with printing
● Taking a small volume of purchase and provide appropriate packing to buyer's usage.
Promotion Products are the goods to attract interest in a product, which is used to increase sale target by many types; i.e. giveaway including with products, score collection or a type of valuable collection; metal pencil box, stuff cases, printed boxes, cinema plastic cups, signboard, color-changing cups., etc.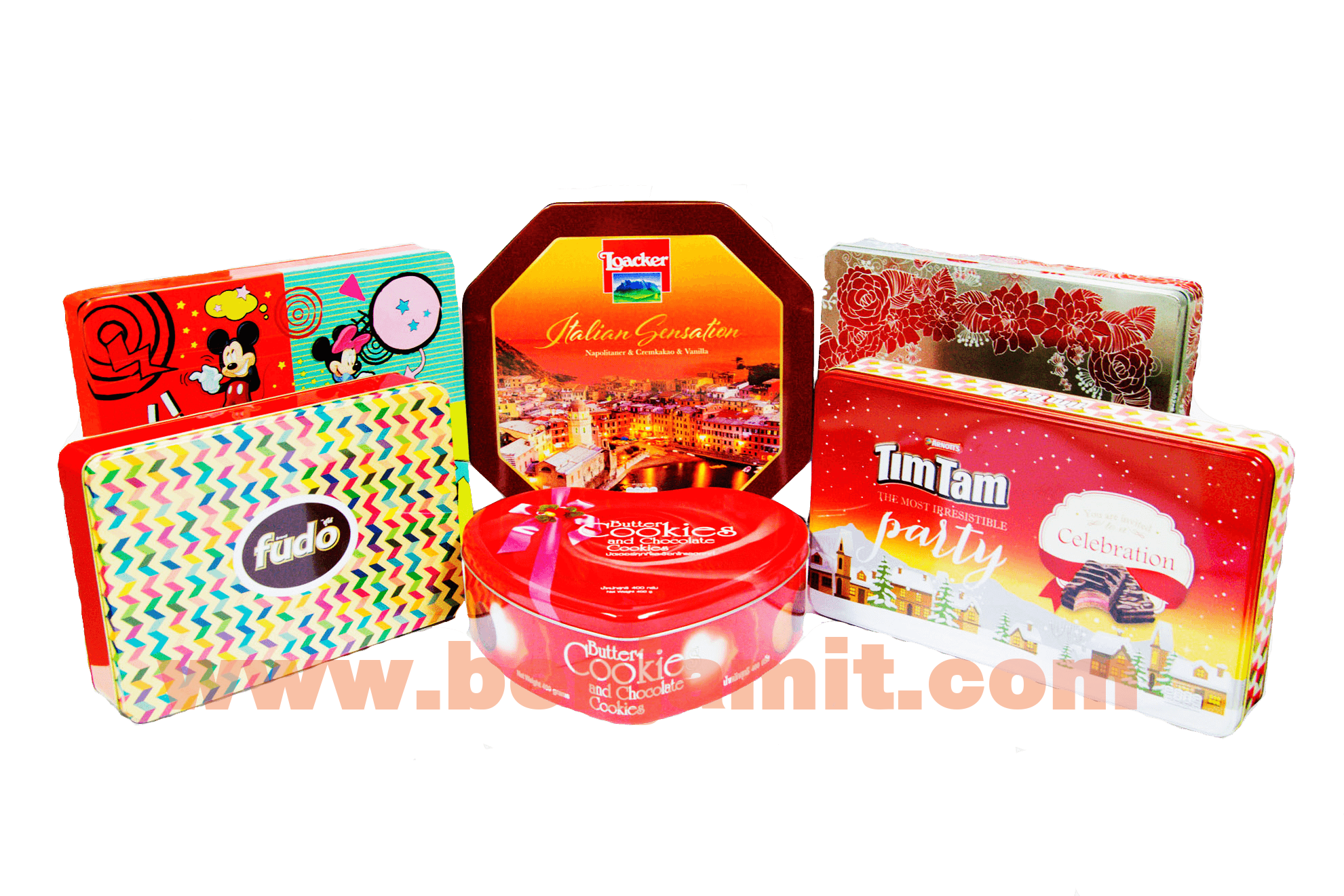 Production
capacity
Benjamit Packaging is a packaging manufacturer and exporter, which has ability to produce and export huge volume yearly. - metal packaging 3,000 Tons/year
● metal packaging 3,000 Tons/year
● plastic packaging 5,000 Tons/year
● production capacity for injection of cups and lids : 300 million pieces / year
● production capacity of cup printing : 360 million pieces / year
Shop
The company has also produced metal tin cans ready to sell in several shapes and sizes for buyer's selection. Those are Coffee Tin Cans for Tea and Coffee, Pencil boxes, Saving Cans, Cases of business card, heart case, with beautiful printing and variety of plastic lids so that buyers can choose what they want. For more review on our products, please visit.
Apart from this, the company has opened BJM SHOP, located on Phutthamonthon Sai 4 Road, open for visit and buying selection in every Saturday at 9:00-16:00. In case to buy big volume, please contact Sales Department for special prices at (662) 813 0538 - 40 ext 30 or info@benjamit.com